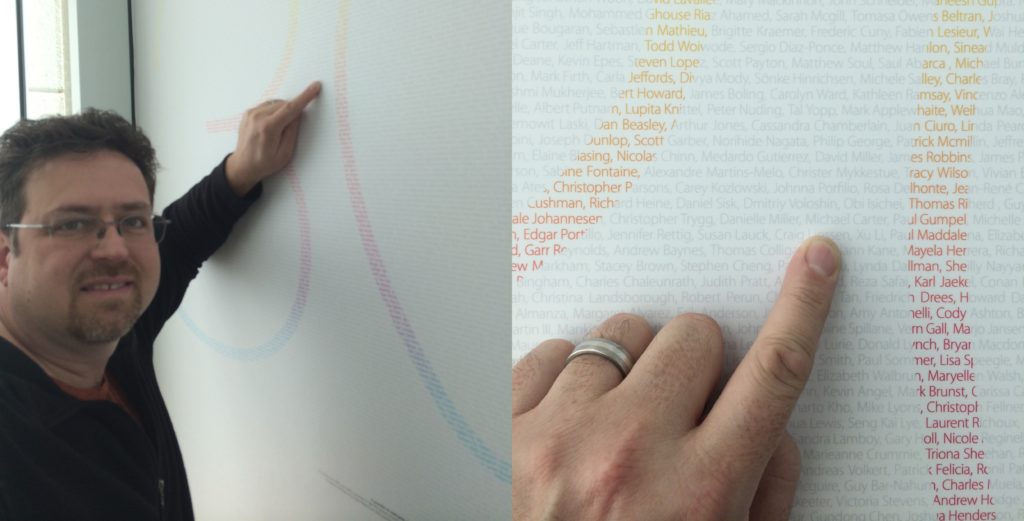 It's been a great ride. After 19 years with Apple, Inc., I left the company in April of this year. Leaving the company where I have spent more than half my professional career is just a little bittersweet. However there comes a time when you have to take honest stock of where you are and whether it's still a healthy, happy experience for you. In this case, it was not. Apple has gone through some fairly big changes. For myself and my group, we lost an excellent leader due to medical issues, and the new management team was drastically different. So much so, that I just felt I didn't fit in any more. It's a shame, really.
I joined Apple back in 2002. I was headhunted from Netopia, Inc. in Alameda, where I was the systems/network admin for many years (through the change from Farallon to Netopia). I left a comfortable job for an exciting possibility with a company I absolutely loved. It was a good move, even if it meant moving to Sacramento from the Bay Area and taking on the weekend night shift at the datacenter! It was a challenge making such a drastic change in lifestyle (sleeping during the day over the weekend, then swapping to "normal" hours during the week). But it was an amazing experience working with the team that watched over Apple's infrastructure!
At almost the year mark Apple went through some painful times and I was laid off. We moved up into the foothills of the Yosemite range and I took a job with a small phone company (CLEC) in Volcano, CA, as a network engineer. Living and working in the mountains was also an incredible experience…completely reverse of what I had become accustomed to in the techno-crazed Bay Area. It was short-lived as I was invited back to Apple within 9 months…this time at the revered main campus in Cupertino. This meant another move, and we found a condominium in south San Jose.
Over the next 18 years I worked in IS&T as a systems admin, systems programmer, business anylyst and finally software engineer. I think my team ended up moving campuses about 6 times over that period, from Cupertino to Fremont to Sunnyvale. All in the south bay. During that time my wife and I bought our first home and were able to escape the noise, pollution and chaos that is the Bay Area.
My next adventure starts as IT Systems Administrator for the Superior Courts of CA, San Jooaquin county, where I'm responsible for the systems and networks of multiple courthouses and many users. I absolutely see it as a move upward from being relegated to writing code for a small internal team to inheriting a large infrastructure of many differing systems and networks. I credit my volunteer work over the years with Playnet, Inc. with providing me the knowledge and experience which led me to this job. I'm really excited for the future challenges!